Luca Sabatucci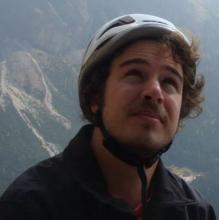 Awards
SEAMS'15 Best Paper Award for the paper "From Means-End Analysis to Proactive Means-End Reasoning"
WOA 2006 Best Paper Award for the paper "Building Agents with Agents and Patterns"
Luca Sabatucci is research scientist in the
ECOS Lab
of the
ICAR-CNR
(Palermo, Italy). He gots his PhD degree in computer science at the University of Palermo in 2008. His research interests are in the broad area of software engineering. He has co-authored diverse papers in the areas of Self-Adaptive Systems, Requirements Engineering, and Software Patterns.
Selected Publications
Sabatucci L, Cossentino M. Supporting dynamic workflows with automatic extraction of goals from BPMN. ACM Transactions on Autonomous and Adaptive Systems (TAAS). 2019 Oct 17;14(2):1-38.
Sabatucci L, Lopes S, Cossentino M. Self-configuring cloud application mashup with goals and capabilities. Cluster Computing. 2017 Sep;20(3):2047-63.
Sabatucci L, Ceccato M, Marchetto A, Susi A. Ahab's legs in scenario-based requirements validation: An experiment to study communication mistakes. Journal of Systems and Software. 2015 Nov 1;109:124-36.
Sabatucci L, Cossentino M, Susi A. A goal-oriented approach for representing and using design patterns. Journal of Systems and Software. 2015 Dec 1;110:136-54.